PERSONAL INJURY CLAIMS UK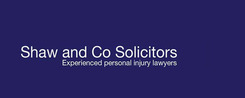 Barclays bank JOBS Medicals 'were sex assaults' and If dR GORDON BATES was alive he would be prosecuted, sayS NORTHUMBRIA police.
Shaw and Co Solicitors has begun legal action for negligence against Barclays Bank on behalf of dozens of people inappropriately examined by Dr Gordon Bates.
The GP was hired by Barclays for health checks on teenage job seekers who had been offered work with the company in the 1970s and 80s.
READ MORE
PERSONAL INJURY CLAIMS UK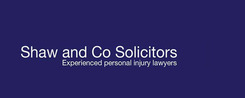 There are two stories, in particular, that have caught our eye in the last few weeks.
Medical Negligence Compensation Claim.
Firstly the tragic case of Helen Edgar who died, aged 41, after medical staff failed to diagnose that she was suffering from a serious infection of necrotising fasciitis. Her illness started on the 18th May and she sadly died a week later on the 26th May, despite the disease being finally diagnosed shortly before her death.
The West Sussex NHS Trust Foundation admitted liability in the claim and damages were awarded in the sum of £415,000.
Even though cases like this are thankfully very rare, it does illustrate that hospitals have to be extremely vigilant in treating patients who may be suffering from diverse symptoms where the diagnosis of the underlying condition is not immediately obvious.
The fact that the condition and treatment are complex does not lessen the standard of care expected.
READ MORE