PERSONAL INJURY CLAIMS UK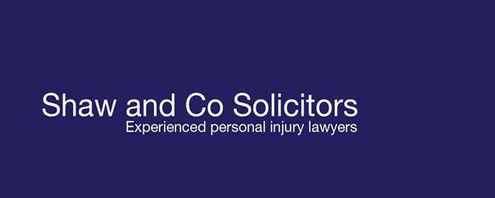 There are two stories, in particular, that have caught our eye in the last few weeks.
Medical Negligence Compensation Claim.
Firstly the tragic case of Helen Edgar who died, aged 41, after medical staff failed to diagnose that she was suffering from a serious infection of necrotising fasciitis. Her illness started on the 18th May and she sadly died a week later on the 26th May, despite the disease being finally diagnosed shortly before her death.
The West Sussex NHS Trust Foundation admitted liability in the claim and damages were awarded in the sum of £415,000.
Even though cases like this are thankfully very rare, it does illustrate that hospitals have to be extremely vigilant in treating patients who may be suffering from diverse symptoms where the diagnosis of the underlying condition is not immediately obvious.
The fact that the condition and treatment are complex does not lessen the standard of care expected.
read the full story
Thank you!
Your message has been sent. One of our team will be in touch shortly.
HORSE ACCIDENT COMPENSATION CLAIMS UK
A woman who broke her back being thrown from a horse drawn carriage secured a £22,500 Horse Riding Accident Compensation award thanks to Shaw and Co Solicitors UK.
WORKPLACE ACCIDENT PERSONAL INJURY CLAIM UK
A building firm whose worker was hit by a reversing truck - then blamed him for not getting out of the way - has had to pay his widow £230,000 compensation for the personal injury.
The company claimed it was partly the man's own fault that he was hit from behind by the nine-tonne machine, which then drove over him twice. Shaw and Co Solicitors UK personal injury solicitors secured the accident compensation for the family.
ASBESTOS COMPENSATION CLAIMS UK
When retired scaffolder Ken Hoggett heard he was dying because of an industrial disaster four decades earlier, he told his family: "Something should be done about this".
And after painstaking research and detective work, something finally has. Shaw & Co Solicitors personal injury specialist Rebecca Moore-Yelland worked to trace the company - now defunct - he had worked for in 1965 when three giant cooling towers at South Yorkshire's Ferrybridge power station collapsed in 100mph winds.
DOG BITE COMPENSATION CLAIMS UK
A dog groomer, who could not work for weeks after she was mauled by a customer's dog, was awarded more than £5,000 in accident compensation after she called Shaw and Co Solicitors UK.