Personal Injury Claims In The News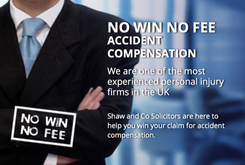 Slips,Trips and Falls
We deal with many compensation claims as a result of slips,trips and falls.
The law is not straightforward in respect of these claims for compensation and the courts are notoriously inconsistent in the way that they deal with these cases.
The prospects of the compensation claim succeeding varies depending on where the accident took place :
Workplace accident compensation – good.
Public premises such as shops , supermarkets , restaurants etc – reasonable.
Public spaces to include footpaths and roadways – complicated. The reason for this is that standards applied in different environments. varies widely.
READ MORE